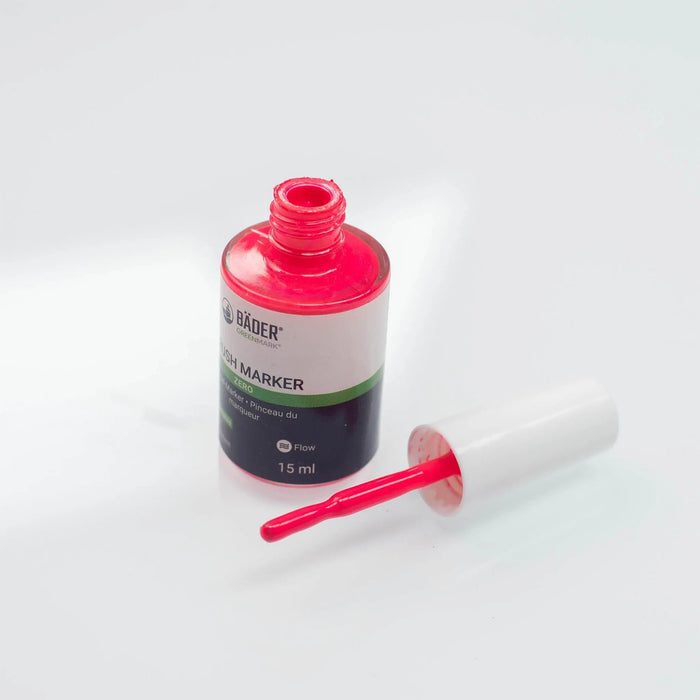 Bäder Paint Brush Marker
Original price
$12.79
-
Original price
$12.79
Bader are known for the usability and quality of their products, and this Brush Marker is no different. This can be used on screws, plugs and housing connections as well as in the automotive industry, aviation, electronics, mechanical engineering and precision engineering. 
It's an indispensable aid for securing, signing and sealing screws and plug connections. This Bader Brush Marker is a fluorescent security paint system for use on electronic devices, and comes in a vivid neon red / pink finish. It is ideal for use on rotary controls to ensure that factory settings do not change under the effect of vibration. Furthermore, it is the first choice as a quality seal for potentiometers and other equipment.
Zero from Bäder is the first 100% water-based paint that does not contain any solvents (VOC-free). In addition to its excellent adhesive properties, it boasts good breaking properties and a drying speed that is perfect for aqueous systems. In addition, it is not a hazardous substance, which means a significant minimization of risk for the user.
This comes with an integrated brush for easy application, is water-based, insulating and has no organic solvents and offers good chemical resistance.

Industry specifications
Boeing-Specification BMS8 45 Type II
Rolls Royce Specification MSRR1102
Bosch Norm 2580-1
Returns

We offer a 30-day returns period for our products, excluding custom size foam.
Payment Options

Pay by Credit/Debit Card or by PayPal - including Pay Later or Pay in 3
Important Information

There is a 5mm tolerance on the depths of all foam